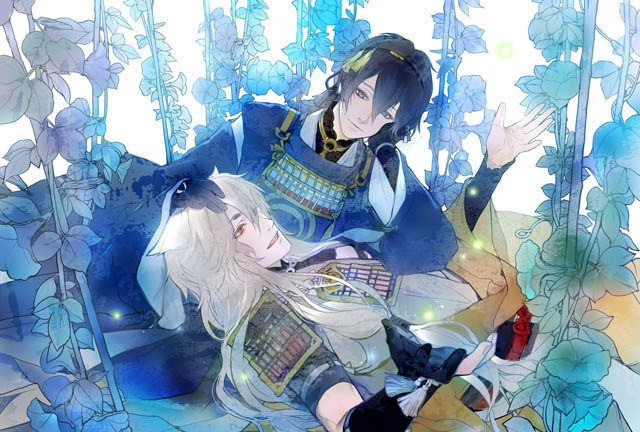 Touken Ranbu is a popular Japanese smartphone game about swords that come to life in the form of handsome young men who then protect the world as we know it from the evil Time Retrograde Army. That's the premise, anyway, but the whole game is just a gender-flipped version of the usual "collect pretty girls" kind of smartphone game, pandering to female customers instead of male ones.
Not that there's anything wrong with that, but it's never really seemed like my kind of thing. Still doesn't, but it came to my attention recently when I heard there was going to be a collaboration between Touken Ranbu and Granblue Fantasy, a browser/smartphone game I dabble in occasionally. On one hand you don't need to be familiar with the source material to play a Granblue collab, but in the case of Samurai Shodown and Shadowverse, I found myself not enjoying the story because I didn't know the characters or their backgrounds. So this time, and seeing as Touken Ranbu has two animes out, I thought I'd check them out and see if they were any good.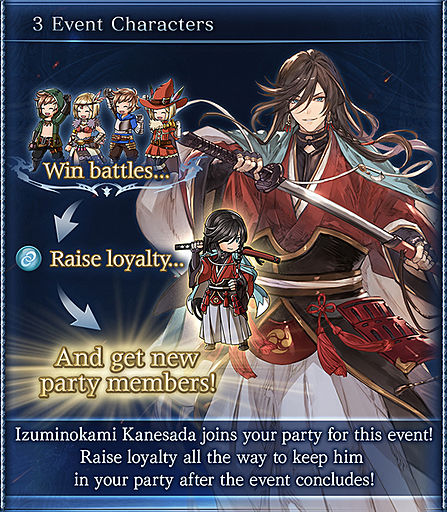 That was the plan. The reality was a little different. First I tried Katsugeki! Touken Ranbu, which is currently airing and up to episode 10 or so right now. I made it through two episodes. That's enough for me. The animation is nice and I don't mind history shows but
Yagen is dull, Kunihiro is extremely annoying with his constant squealing of "Kane-san! Kane-san!" Kanesada is kinda ordinary, Tonbokiri is boring, Mutsunokami's lively act is also annoying.
Those kinds of stories where the heroes are always one step behind the enemy are frustrating to watch.
The action is all just running around slashing at stuff.
Animation is nice but the CG really clashes with the ancient setting.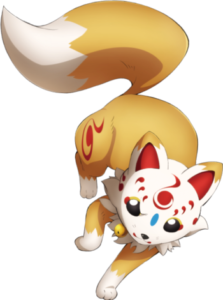 Based on that, I think two episodes of the show is enough. Maybe I will google around and find out what the Time Retrograde Army is really after, but TBH I don't really care. At least now I'm familiar with the main characters in the show, which should be enough for me to understand the GBF collab.
Once I was done with Katsugeki! Touken Ranbu, I checked out the first 5 minutes of the other anime, Touken Ranbu Hanamaru. The former aspires to be a standalone series, the latter is pure fanservice for players of the game. Those first 5 minutes alone introduced at least 10 different characters, all vaguely good-looking bishies without much to distinguish them. It looked like a slice of life show, but with that many characters introduced at once without introduction I didn't feel like watching any further. Might be fun for people who are fans already, but not for me.
Welp, that's enough experimentation for one day. While I was at it I also downloaded some episodes from other shows airing this season, but it will take a while for me to get round to watching them. I have so many other things I want to watch instead, mostly TV shows and Cantonese dramas. I'll squeeze in some anime here and there as I get the chance.
Update: I ended up Skipping every bit of text in the Touken Ranbu collab, just like I've done with all the other events for the past year. I don't know why I bothered, really. ^^;;