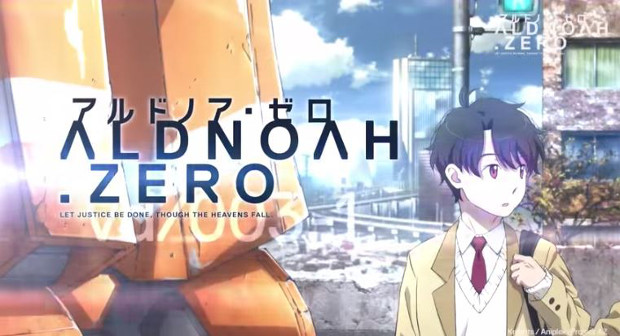 I'm trying to make this brief because I plan to watch season two of Aldnoah Zero in quick succession. Then I'll give my thoughts on the series as a whole. Quick blurb courtesy of Wikipedia as usual:
Human settlers on Mars discovered advanced technology known as Aldnoah. They broke away from Earth and founded the Vers Empire, which claimed Mars and its secrets for themselves. In 1999, a battle on the Moon's surface between the Earth and the Empire caused an explosion that shattered the Moon and scattered remnants into a debris belt around the planet. Cut off from Mars, the remnants of the Vers Imperial Army established several massive orbital space stations within the debris belt and called a ceasefire. 15 years later, in 2014, an attack on the Vers princess during a peace mission causes the Empire and its 37 clans of Orbital Knights to launch a new attack on Earth, this time determined to conquer it once and for all.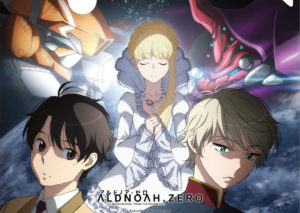 Despite all the stuff written above, Aldnoah Zero (a.k.a. ΛLDNOΛH.ZERO if you're trying to be cool), is basically Gundam without the Gundams. Or rather with the Gundams, but it's the bad guys who have them, not the good guys. Everything else from the idealistic princess character to the ship being chased and attacked every week to the female captain and her stoic female vice to the overpowered main character, and on and on, if you've watched enough Gundams, you've seen them all.
Which is not, I repeat, NOT a bad thing at all. Aldnoah Zero is highly enjoyable. Especially because of the twist it adds to the mecha combat. Imagine in Gundam if, instead of dying in a puff of pink smoke, the enemy pilots in their pathetically weak Zakus and Goufs decided to use their wits instead. "There's no way we can beat a Gundam in a fair fight, but who says we have to fight fair? Let's find an exploitable weakness or set a trap!" After all, despite the strength of the machinery, the pilot within is only human, and usually a mentally fragile, suicidally overconfident one at that.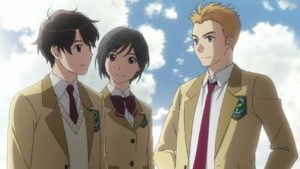 So that's what main character Inaho and his band of army survivors set out to do. It's notable that Inaho never upgrades from his training mecha all season long. The enemy can't be beaten with firepower, so maneuverability and familiarity will have to do the trick. And the trick is glorious to watch as our hero runs circles around the overpowered mecha that should rightly be making minced meat (or corned beef, to recall a certain Gundam) out of him.
The only problem is this reverse curb-stomping loses its luster the longer it goes on. First it's nail-biting, "How is Inaho going to get through this?!" Then it becomes the norm, then it actually becomes boring. It's kind of amazing how Aldnoah Zero can make a simple training mech look like the strongest robot in the world. I like that aspect of the series TBH.
Gripes about the characters in Aldnoah Zero (season one)
But eventually you start taking the battles for granted and your mind turns to other aspects of the show. That's where Aldnoah Zero starts to fail, IMO. I don't want to talk too much about the story since season 2 is next on my list, but I will make a few notes about the characters: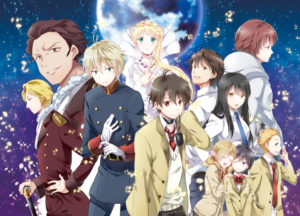 Inaho – Too impassive. More robotic than his mecha, and that's saying something. By the time he finally starts showing some emotion the season is almost over. It's okay to have a main character who is less emotional than usual, but then the rest of the show has to pick up the slack in drawing viewers in and I don't think the show quite succeeded.
Not to mention he kind of caused his own downfall through his hypocritical approach to Slaine/Rayet. Slaine helped them against Femianne and got shot down without getting a chance to explain himself. They didn't even go back to rescue the plane after they shot it down. How ungrateful can you get? It's okay if you suspect this mysterious pilot, but that's all the more reason to take him captive, not shoot him down and leave him to his fate.
Meanwhile Rayet outright strangled Asseylum to death and almost grounded the ship for good. Her reward? "You are not my enemy." He even hands her a gun. And everything is hunky-dory. That's crazy talk. Inaho deserved what happened at the end of the season.
Princess Asseylum – I thought she would have some spine and brains, but she's just your everyday idealistic, optimistic, helpless little princess. They might do something more interesting with her in season 2 but I'm not holding my breath.
Slaine – Wasted character. The writers couldn't quite figure out what to do with him until the end. He just ran around like a headless chicken back and forth until he finally made up his mind – screw these Earth people (I blame Inaho) I'm going with my princess. I want to see how he changes in season two.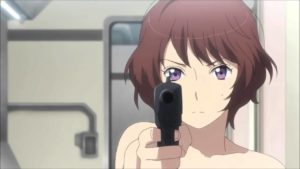 Rayet – Champion hypocrite, even Inaho can't compare. I was shaking my head the whole time she was whining about everything being Asseylum's fault for coming to earth. No, you idiot, everything is your dad's fault for trying to murder an innocent girl. And for what? Not for conviction nor any longstanding grudge, just for land and money.
I was waiting for someone, anyone to point this fact out to her, but instead Asseylum… apologizes? Whaa?! And in the end Rayet turns into some kind of heroine? Huhhh?! Ridiculous.
Looking ahead to the next season:
TBH the ending of the first season was pretty cool. Season two is unnecessary, in my humble opinion.
I'd like to see Inaho thaw a bit. But just a bit. It's okay for him to be a stoic character.
I'd like to see the other characters take a more active role in battle. Too many red shirts die every battle to build up the enemy pilot so Inaho can crush him.
I'd like to see the enemies put up more of a fight. Things are too easy now.
I'd like to see cooler mechs. Most of the machines so far are rather dumb-looking.
I'd like a resolution to Lt. Marito's PTSD once and for all. It's gotten old now, either get over yourself or stop wasting screen time.
That's not too much to ask for IMO. I'll let you know how much of my wishlist came true, but I'm not too optimistic. We'll see!