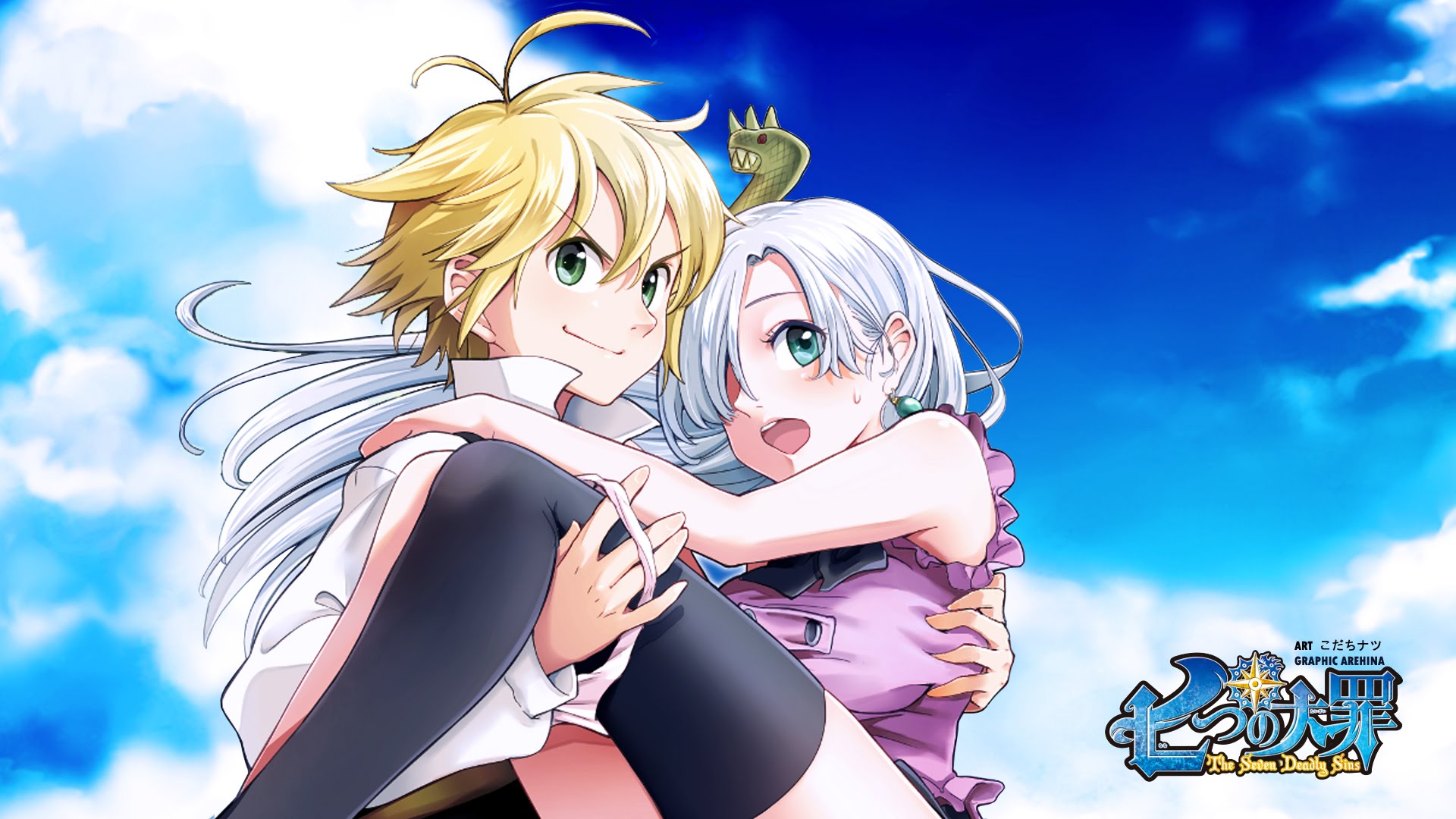 No need to waste time on stuff I know I won't like. I gave Nanatsu no Taizai two whole episodes to redeem itself because I'd heard so much about it. The other two shows I just flipped through quite quickly. Not my thing, not my thing, *delete* and we're done.
Nanatsu no Taizai – It seems to be one of the top shounen anime out right now, and I was all set to like it because of the fantasy setting, but ultimately it was undone by the main character's sheer vulgarity. Perhaps it's supposed to be funny, having a baby-faced protagonist constantly sexually harassing the hapless female under his protection, but I just found it creepy and disgusting to watch. Also granted I only gave it to two episodes, but the story didn't really draw me in. Of course the Seven Deadly Sins are going to be found innocent and there's some plotting afoot and in the end the princess will be on the throne, but it looked like something that would take a hundred episodes or more to happen, and I'm not ready for another Naruto. Done and dusted.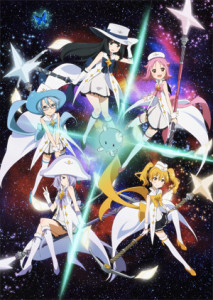 Houkago no Pleiades – Silly, childish schoolgirl romance kind of series. I have yet to encounter a magical girl show I enjoyed and this didn't look set to be the one. And instead of embracing their magical girl-ness they tried to go all philosophical with gazing on the stars tonight, mingling with this or that *yaaaawn* Next.
Akagami no Shirayukihime – Lazy animation, lazy writing, infuriating show. I don't like those shoujos where everything works out for the heroine despite her stupidity and her poor decision-making. If your red hair is attracting the wrong kind of attention, DYE IT YOU FOOL. And if you're fleeing the prince of a kingdom, don't get to the border and stop, LEAVE THE COUNTRY. And don't randomly trust strange guys you meet in a forest. And don't injure yourself trying to get random strangers to trust you. AAARGH. The first episode alone had me tearing my hair out, so I thought I'd quit while my blood pressure was still at normal levels.