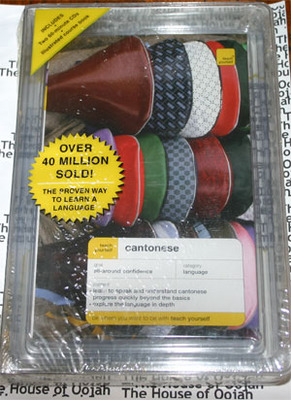 Right now I'm in the process of entering my Teach Yourself Cantonese book dialogues into surusu. It's slow going because I'm really not used to typing in Cantonese, but I'm already up to chapter 7 and going great. Entering the dialogues really helps me remember the vocabulary and the grammatical structure without feeling like I'm cramming unnecessarily. I think I'll do this with any other textbook I pick up, though I really feel I should jump right into real texts once I'm done with this book. Well, we'll see.
What I'd really like is to cut up the audio and include that as well, but I'm hopeless at making Audacity do anything I want, and too lazy to download any other audio editing software, so…yeah.
Only other thing to report is a site I found, dramacrazy.net, where I can stream Japanese/Korean/Chinese dramas, movies and anime at will. In the past I didn't bother with such sites because my internet was a slow piece of crap, but now I've switched ISPs, I can play around a bit more. Following my failed experiment with Last Friends a while ago, I don't feel like watching any J-dramas, but I love Cantonese period dramas, so I'm going to be working my way through them in a while.
Oh yeah, I signed up to writ the JLPT level N1 in December! Just for the fun of it, really. Bragging rights and all that, "all my friends have one, why can't I?" etc etc. Unfortunately I haven't started studying for it yet, I keep telling myself I'll do it from November. Will I really? Hahahaha…