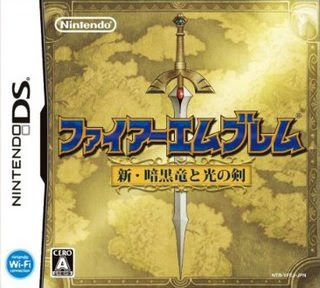 Day and night time, rain and sunshine
I seek my dream everywhere
Day and night time, rain and sunshine
I seek my dream everywhere
I can't get enough of that Chage & Aska 🙂
What I can and have gotten enough of is that stupid Fire Emblem DS. Okay, it's not stupid. But it's annoying. I'm on chapter 15, just a few steps left between me and the boss, and I've been stuck there for the past 2 weeks.  If it's not one thing, it's another. Somebody ALWAYS dies. Usually due to my carelessness, but we'll gloss over that for now. Bartz has died, Gordon has died, Alan has died… it's like they're taking turns!
So finally I said, screw it all. No matter who dies next we're moving on. Then I moved Oguma up to put the finishing touches on the boss –remind me again why I shouldn't take a swordsman up against a general wielding a killer lance — and, as expected, CRITICAL. Instant death. And the criticals in the game are ugly and boring anyway, so I didn't even get any pleasure out of watching that. And I was so angry I even forgot to swear in Japanese. GOSHDANGIT, YOU STUPID LITTLE PIECE OF —-ahem!
Anyway, there's no way I could let Oguma stay dead. I mean, he's Ogu-freaking-ma! So, reset #15. I'll try again later tonight, when I've gotten over being pissed off at myself and at the game. And that's all for today.