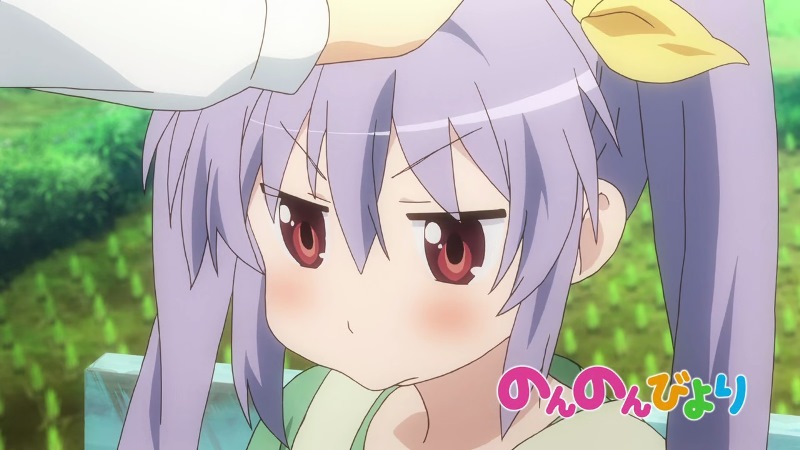 Regular readers of the AnimeFangirl blog should be used to the system where I try one episode of a series and then drop it like a hot potato. Being an avid anime watcher for almost 20 years ensures you develop a nose for shows that won't work out and can quit without wasting too much time. As a bonus this also frees you up to cope with your ever-growing backlog -_-;; The latest shows on the chopping block:
Giant Killing: I like sports shows/manga about the sport at the professional level, but something about this lazy rogue 'unconventional' coach rubbed me the wrong way. The art and the voices were low-tier as well, but I am vaguely interested in this rags-to-riches story so I might read the manga sometime. Things take so long to develop in the anime and so much time is spent just talking and arguing that I'm bailing out now.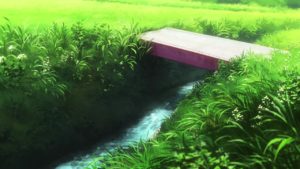 Non non Biyori: Cute show. Lovely environments. Really makes you want to up and move to a village in the Japanese countryside, it's so beautiful. So much so in fact that it actually feels like pro-countryside propaganda, to be honest. But the bigger problem is that there are tons of "cute girls doing cute stuff" slice of life shows out there and Non non Biyori doesn't have anything special going for it besides the gorgeous scenery gimmick. It's also really, really slow even by slice of life show standards. It was a nice watch, but one episode is enough.
Joukamachi no Dandelion: Too many characters. Too much going on. Too many 'wacky' incidents. The main character is annoying. The premise is all kinds of messed up and yet not very interesting at the same time. The royal family lives in a normal neighborhood? There's nothing normal about their lives with all those cameras and magical powers and flying! So why not just let them live in a palace already? And the whole 'game to decide the next king' gimmick is stupid. In fact it's just a dumb show all around. I don't think I even finished the first episode. Next!