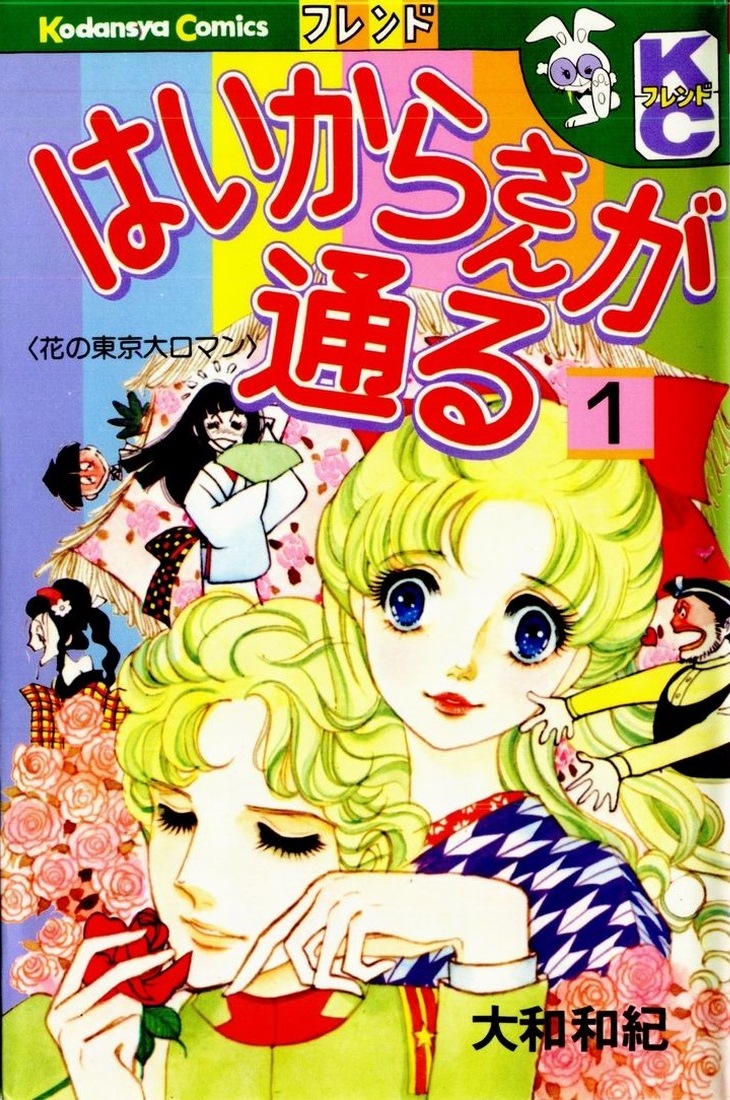 I enjoy older shoujo series, but there are so many of them my backlog just grows and grows. Still Haikara-san ga Tooru is one of the more famous and popular old shoujos, so I was going to read it sooner rather than later. The recent announcement of the remake of the anime gave me the impetus to finally get off my butt and actually read it. Or read volume 1 anyway, I'm not sure if I'm going to read much more than that.
Summary: Benio Hanamura lost her mother when she was very young and has been raised by her father, a high-ranking official in the Japanese army. As a result, she has grown into a tomboy — contrary to traditional Japanese notions of femininity, she studies kendo, drinks sake, dresses in often outlandish-looking Western fashions instead of the traditional kimono, and isn't as interested in housework as she is in literature. She also rejects the idea of arranged marriages and believes in a woman's right to a career and to marry for love. Benio's best friends are the beautiful Tamaki, who is much more feminine than Benio but equally interested in women's rights, and Ranmaru, a young man who was raised to play female roles in the kabuki theater and as a result has acquired very effeminate mannerisms.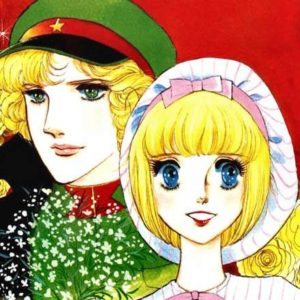 The tomboy Benio is forced to marry the lieutenant Shinobu, who is from a wealthy family. At first Benio doesn't get along with the distinguished way of life at all. When Shinobu is sent to fight in Russia, Benio makes her own way… as an emancipated woman in Tokyo of the 1920s!
Well first off, most summaries claim that Benio marries Shinobu, but actually she just moves into his house as his fiancee to undergo training so that she becomes a more suitable bride. So they're merely engaged as of volume 1 anyway.
Furthermore, Benio isn't as much of a feminist icon as people make her out to be. Again, at least in volume 1 anyway she's not particularly interested in doing girly stuff like sewing, but neither is she all that into pursuits like kendo (also the sake drinking incident was just a one-off). It's just the only thing she knows how to do because of the way she was brought up, and she's painfully self-conscious of her lack of femininity, especially compared to her friends.
Additionally it's her friend Tamaki who has the strong convictions about only marrying for love (but surely the fact that Tamaki is in love with Shinobu has nooothing to do with it, oh no sirree). Benio is more confused and conflicted about it than adamantly opposed.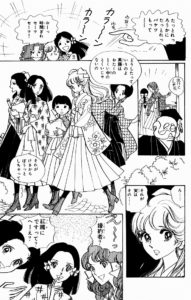 That's why she doesn't run away and try to make it on her own when the topic of marriage comes up but rather goes along with it in the silly hope of being so difficult to work with that Shinobu's family will cancel the engagement from their end. Instead she ends up winning everyone over and being won over in turn by Shinobu (even though she's supposed to be trying to get him together with Tamaki. It's complicated) and everything goes on as normal for a shoujo manga.
In short, Benio comes across as a regular teenage girl who just wants to have fun and do her own thing and isn't quite ready to grow up yet. I thought I'd like her more than I ended up doing, but she's so immature, naive and impulsive that I got annoyed at her more often than not. Going to Shinobu's house and being difficult was a bad, childish idea to begin with, and she doesn't go ahead with it anyway because deep down she really does want to be cultured and feminine so what's the point of the childish rebellion? Teenagers!
And she insists she doesn't like Shinobu one little bit (me neither) and yet her heart pains her at the thought of being parted from him… urgghhh, typical shoujo heroine, urrghhh. She's cute, but nothing extraordinary. I was hoping for something more unusual from Haikara-san ga Tooru, but it's just the usual "tomboy falls in love and softens up" story. At least in volume 1.
Will I continue to read the other volumes? I don't know. It's not as interesting as I was hoping for. I'm not that interested in Benio or her wacky hijinks. And I hate smug, suave leads like Shinobu. He's basically Mr. Perfect so of course all the ladies can't help falling in love with him but he's slowly gaining feelings for wild, unconventional Benio (who as I've said is not that wild or that unconventional) blah blah blah.
I dunno… Okay, most likely volume 2 is where things will get more interesting when Shinobu is conveniently removed from the scene and Benio is free to "make her own way as an emancipated woman" as the blurbs say. Let's give it one more volume and see.