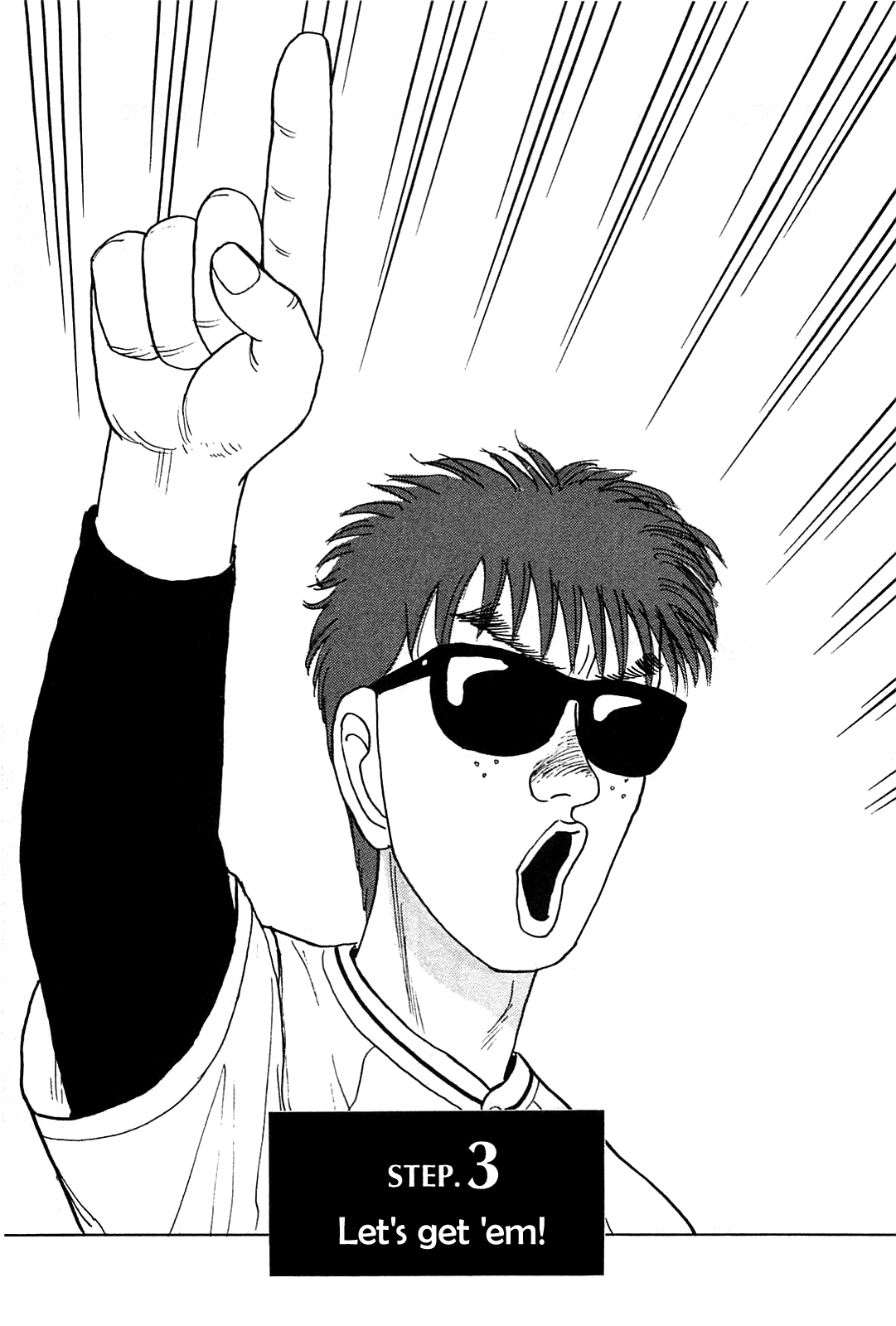 I really enjoyed Rannyuu Koshien Foul. I like that it has a good mix of serious and silly moments without going too far to either side. Sports is meant to be fun, so sports manga should be fun too, but far too many series take the whole thing too seriously. Then on the other side of the spectrum you have gag series like Mr. Fullswing, which aren't bad necessarily but can be hard to follow because there are too many gags everywhere you turn. RKF is in the middle. The sports parts are good but everyone's just out to have fun at the end of the day. I like that. I like it a lot.
I also like the way that those characters who seem a little crazy/wild initially are not really that nutty while those who seems pretty normal actually have hidden crazy sides to them, Yoshimura and Coach Taira in particular. As the series goes on you reach a stage where you think you know the characters well enough that you can predict what they're going to do next, but they still pull out surprises from time to time. It makes what could have been be a very pedestrian manga well worth following, because you're not quite sure what Yoshimura is going to do next, or what Yoko is going to pull next, etc. If you're interested you should definitely grab a copy of Rannyuu Koshien Foul (volume 2 is here) for yourself.
More recently Hideo Iura wrote a manga called 'Bengoshi No Kuzu
' that won an award and adapted into a successful J-drama
. A law drama doesn't seem like my sort of thing, but now I have enough faith in his powers of characterization that I'm thinking of giving it a try someday.