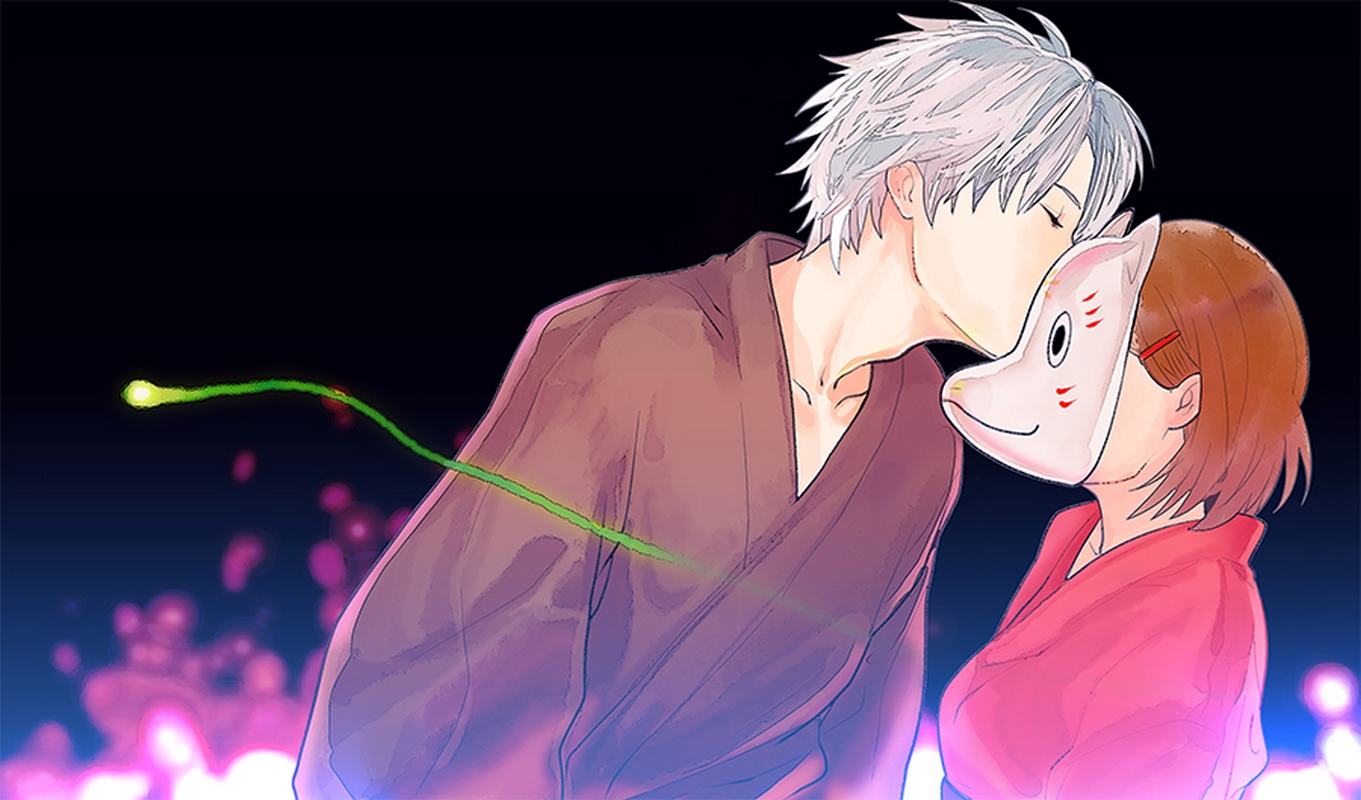 Story: A young 6-year old named Hotaru gets lost in the enchanted woods near her grandpa's house. She is saved by a boy named Gin, but Gin isn't quite human. He's under a curse that means he will disappear forever if a human ever touches him. Despite this, Hotaru and Gin form a fast friendship that blossoms into love over the years. The closer they get, the harder it becomes to resist touching each other…
I was rooting for them to find a way to work things out, but… Should I spoil the ending? Okay, but not in detail: Gin disappears in the end, but the two manage to have one quick hug before he goes. On one hand I was like Noooo! but on the other hand there were signs that Hotaru had cut herself off from the rest of her family and friends and was just living for summers where she could be with Gin, a relationship which had no future. So it was sad that they had to part, but in the end it was for the best. And at least Gin got to feel some human contact before he passed away for good.
The art was excellent, as it tends to be in anime movies. Since Hotarubi no Mori e is a slice-of-life romance there wasn't much action to animate, but the drawing and backgrounds were all fantastic. Though lacking a bit in variety, but that's pretty much the whole point: Hotaru living for only one part of the year and pining through the rest. I watched it raw so I can't comment on fansub quality. Voice-acting was good. Gin sounded a bit flat, but again that was the point. It all worked out very well.
TBH it does kind of show that Hotarubi no Mori e was based on a manga oneshot. I suspected either that or a short story, because it's a bit thin on content. It's something that could have been told just as well in 10 minutes as in 45 with little loss of impact, but whatever, it was nice to watch, and though the end was bittersweet it was still for the best. I probably wouldn't bother watching it again, but it was a nice, short watch.