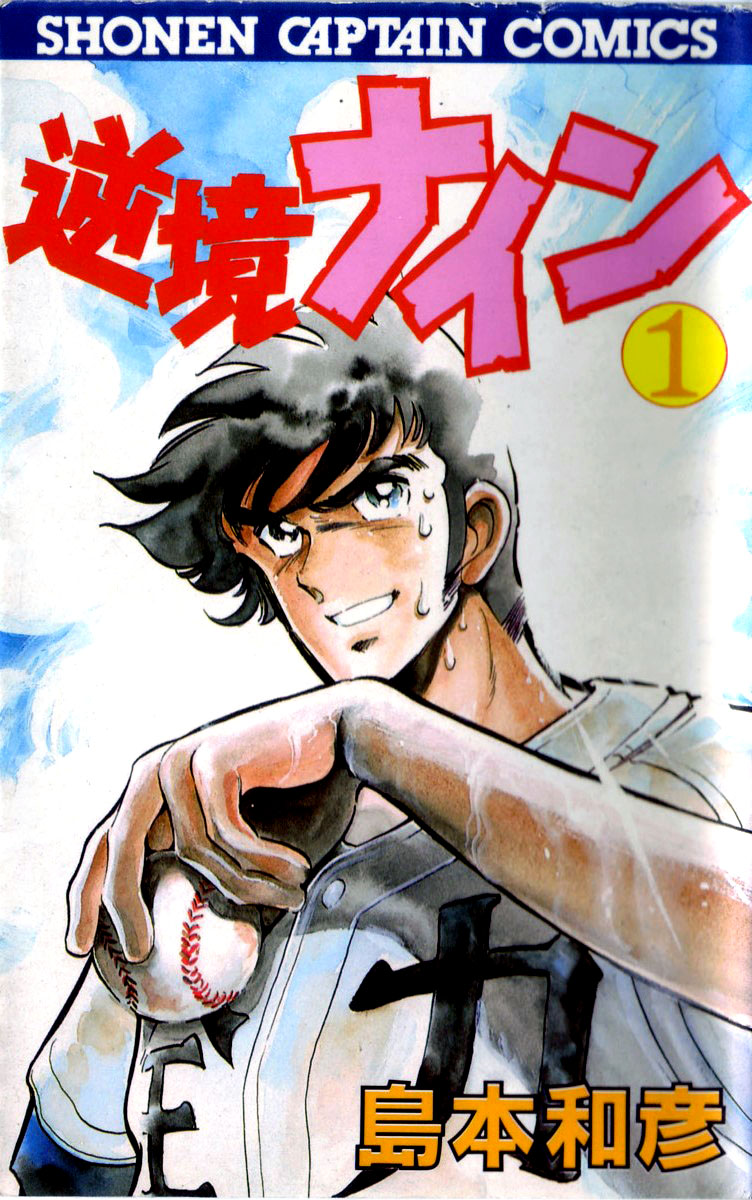 Yuup, you guessed it! Another baseball manga! I haven't dropped Ikkyuu-san entirely, but volume 4 was rather boring, so I started something else on my list. I meant to just read a chapter or two for a change of pace, but before I knew it I'd finished the first two volumes of Gyakkyou Nine.
Gyakkyou = adversity. Nine = the nine members of the baseball team. This super hotblooded shounen manga is all about a baseball captain named Fukutsu Toshi (i.e. Indomitable Fighting Spirit) overcoming all kinds of far-fetched trials to keep his team intact and get them to Koshien. First he has to keep his team from disaster long enough so they can face the best team in the prefecture, then later on he has to study hard enough to avoid remedial classes… only to find out that most of his team didn't pass the exams either… so now he needs to recruit a new team… and then he injures his arm… It just never ends.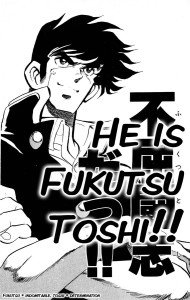 Is it good? So far, it's definitely amusing. In a trainwreck kind of "Just how bad can it get?!" situation. Everyone reacts in a completely over the top way to the least little problem, and it's pretty funny somehow. That's how exaggeration has to be – waaaay beyond the realm of reason, otherwise the reader starts trying to insert some logic into the situation, and then the whole thing falls apart. Kazuhiko Shimamoto avoids that by keeping the manga constantly moving along and making the problems flow thick and fast. At the end of volume 2 Toshi is in yet another pinch: his dream girl asked him out on a date… on the day of his match… and he accepted and ditched the game! How is he going to face his team now? Heh heh, this should be interesting to see.
Despite being a manga about a baseball team captain, Gyakkyou Nine isn't really a baseball manga, so there isn't much focus on the game itself. The team does some cursory practice once in a while, and we've been shown fragments of a game once or twice, but it's a manga about a guy who just happens to play baseball, so the sport is just a way to introduce more drama into his life, nothing more. It could be a baseball or a boxing manga without losing much. Which is not to say I hold that against it. It's a pretty fun and silly manga, and I'll be taking a break from Ikkyuu-san to finish this off first since it's only 6 volumes.