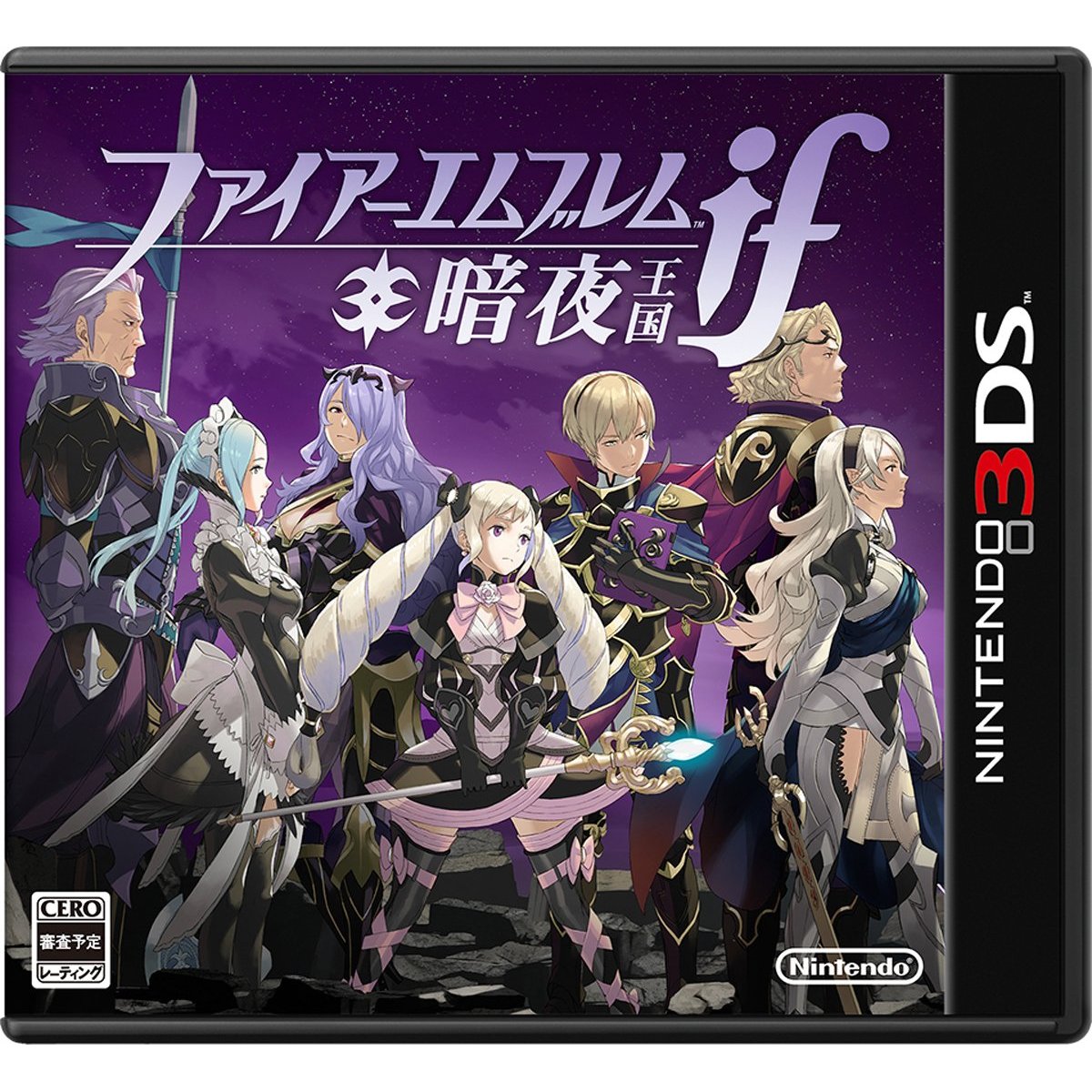 What terrible news to wake up to on a Wednesday morning. Same-sex marriage in my Fire Emblem? And I was so looking forward to the new Fire Emblem Fates games coming out, but now there's no way I'm going to support a game with same-sex marriage. And you might say "Well just buy it and marry someone else, no one's forcing you." Unacceptable. I may be a fangirl but I'm a fangirl with Christian principles.
The man said, "This is now bone of my bones, And flesh of my flesh; She shall be called Woman, Because she was taken out of Man." For this reason a man shall leave his father and his mother, and be joined to his wife; and they shall become one flesh. (Genesis 2:23-24) Marriage is between a man and a woman, not a man-man or woman-woman, no matter what some government or referendum says. The grass withers and the flowers fall, but the word of our God endures forever (Isaiah 40:8). What is wrong is wrong, I'm not just going to sidestep it and give my hard-earned money to a godless corporation catering to perverts and the depraved in society just for cheap publicity and an increase in their bottom line.
It doesn't surprise me too much that Nintendo would make such an announcement. What makes me sad is all the voices of the fans who are actually happy with this kind of news. Woe to those who call evil good and good evil (Isaiah 5:20). But I guess it shouldn't be such a surprise, because it's just a fulfillment of what Paul wrote about in Romans 1. People and whole societies turn away from God and He gives them over to delusions and degrading passions. Although they know God's righteous decree that those who do such things deserve death, they not only continue to do these very things but also approve of those who practice them (Romans 1:32). Buying Fire Emblem Fates would be giving tacit approval to the writers who came up with this gimmick, so there's no way I'm going to do that.
The whole of Romans 1 describes the present state of Western society to a T, so much so it's like Paul was reading today's headlines when he wrote it. For the word of God is alive and active. Sharper than any double-edged sword, it penetrates even to dividing soul and spirit, joints and marrow; it judges the thoughts and attitudes of the heart (Hebrews 4:12). That's why it speaks to our lives even today. And how does it tell us to live in these days of depravity dolled up as "tolerance" and permissive "love"?
For the grace of God has appeared that offers salvation to all people. It teaches us to say "No" to ungodliness and worldly passions, and to live self-controlled, upright and godly lives in this present age,while we wait for the blessed hope–the appearing of the glory of our great God and Savior, Jesus Christ, who gave himself for us to redeem us from all wickedness and to purify for himself a people that are his very own, eager to do what is good. (Titus 2:11-14)
God says it, that settles it. I'm boycotting Fire Emblem Fates and if Nintendo persists in promoting immorality then I'm going to boycott the whole company eventually. Say no to ungodliness.